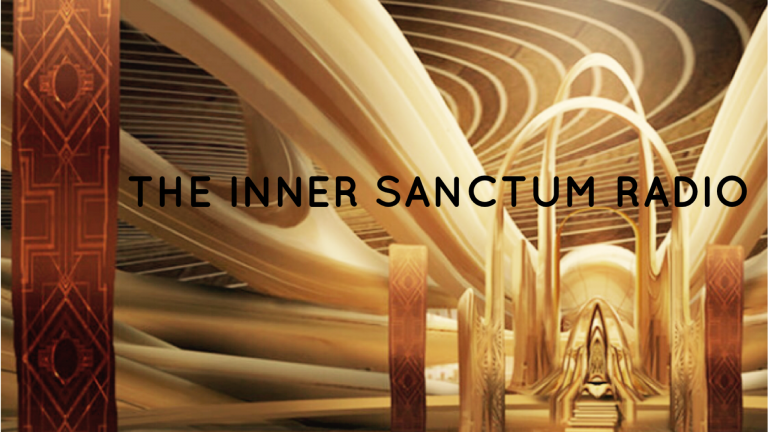 Do you want to hear great music? Songs that make you remember, songs that make you dance, jazz you can groove to, blues that make you say "you too". Songs you thought no one knew but you, songs you never even heard before, and songs that will make you praise and worship?
Well, you've come to the right place. The Inner Sanctum is the place for you. Music for The Fine and Fly. Just click on the link and it will take you to your inner sanctum of music, where smooth hits the groove. https://live365.com/station/The-Inner-Sanctum-a80891 You can also check us out on Tunein Radio at https://tunein.com/radio/The-Inner-Sanctum-s266179/.
You can also hear our three brother stations, DJ Heavy, at Legend 107, who brings the "Heavy Storm Show" and "The Gospel Vibrations". We call him "The Slow Jam Specialist" from Tampa, FL.
Darryl "Master D" Coleman of The Ultimate Radio Network (T.U.R.N.) out of Chicago, IL. who has over 13 years in the game and counting. Join T.U.R.N Radio Worldwide 24/7 at https://live365.com/station/a15268. Master D. brings with him DJ Frost from Chicago, Ced da DJ from Atlanta, and DJ Smooth Jazz from North Carolina, Mr. G from Chicago, and DJ Jeff from Washington, DC.
Our third, there's our brother, DJ Groovologist, who also hails from Chi-Town.  "The Groove Suite.com" is his baby.  It's the joint where music lovers meet who appreciate listening to a good variety of vocal and jazzy grooves also on Live365.com. https://live365.com/station/GrooveSuite-com-a87932.
We have Ms. Shonda English, The Gospel Diva with "The Old Landmark Gospel Hour" Psalmist Shonda English, is a multi-gifted gospel recording artist and composer. She was nominated in five categories for the 2019 Rhythm of Gospel Awards for her work as an independent gospel artist. 
Also, DJ Bounce aka "The O" with his Planet Rock, Show where you can travel from House music to Steppers Music to Jazz. Adding DJ Charlie D of the Nite Steppers will have you steppin in your sleep.
Joining us we are honored to have Mr. Will Downing, The Prince of Sophisticated Soul with his Wind Down Show.  What a treat.
Finally, DJ Kimmie B and DJ Nessyp aka "The Dreammasters" have worked together for over 15 years. They theme their shows and put together music that will make you just "feel" the music.
We also have playlists coming from DJs from all over the country. Party over here!!!!